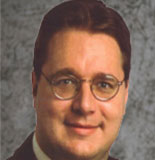 Popp, Howard W., MD, MS, MBA
Education:
Columbia University

Bachelor of Science, Chemical Engineering
Master of Science, Biomedical Engineering
Doctor of Medicine Degree

The Johns Hopkins University

General Surgery Internship/ Residency

The Cleveland Clinic Foundation, OH

Anesthesia Residency, Chief Resident
Pain Management Fellowship, Chief Fellow
Full Staff in General Anesthesiology and Pain Management
Director of Pain Management at Cleveland Clinic Lorain

National Institute of Health

Research Fellowships in General Surgery and Orthopedics
MBA in Healthcare Management and Policy, Valedictorian
Specialty:
Pain Management
Address:
8740 North Kendall Drive, Suite 114
Miami, FL 33176
Relieving a patient's pain requires investigating and diagnosing the source of their pain with astute listening and directed testing of a patient's musculoskeletal system. A thorough background in multiple disciplines is necessary to appreciate the subtle details of overlapping pain generators. Diagnostic and/or therapeutic nerve block procedures may be necessary to return a patient to their optimum functioning. Understanding and performing the scope and breadth of the non-invasive and minimally-invasive options available for a patient can help guide the patient to their safest return of function. Dr. Popp utilizes and has taught pain management techniques nationally and internationally in his patient-centered approach to improving patients' lives.
Dr. Howard Popp works with Dr. Vivian Hernandez-Popp, a Board Certified, and Fellowship Trained Pain Management Specialist. Together, they collaborate on patient care to deliver the best possible outcomes for their patients.
If you are interested in seeking an appointment with Dr. Popp, please contact us at 305-275-9990 or visit our website at Victory Pain Center.