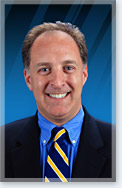 Specialty:
Orthopedic Surgery
Spine
Address:
4308 Alton Rd, Suite 830
Miami Beach, FL 33140
Jonathan Hyde, MD is the top minimally invasive spine surgeon in Miami, board certified by the American Board of Orthopaedic Surgery.  He is a Castle Connolly America's Top Doctor®, representing that he is among the top 1% of all doctors and specialists in the nation. He is a Clinical Assistant Professor of Orthopaedics at Florida International University.
Dr. Hyde earned his undergraduate degree in biological sciences from Cornell University. His degree in medicine was from the State University of New York at Stony Brook, graduating with Distinction in Research. He residency in orthopaedics was at Long Island Jewish Medical Center. Fellowship training in spinal surgery was at the Texas Back Institute. He completed a five-month international AO/ASIF sponsored fellowship at the University of Nottingham, England at the world-renowned Centre for Spinal Surgery.
As Florida's lead spine surgeon for minimally invasive techniques, Dr. Hyde was the first surgeon in Florida to perform kyphoplasty for vertebral compression fractures, extreme lateral interbody fusion (XLIF®), minimally invasive lumbar decompression (MILD®), and Minuteman® percutaneous lumbar fusion.  He was the first surgeon in the world to implant AxiaLIF 2L by TranS1, and the Juliet Ti-Life Lateral Lumbar Cage by SpineArt.   Dr. Hyde has been published in numerous surgical journals and has lectured to surgeons in the United States, as well as internationally.  He wrote the chapter on Degenerative Disc Disease in the first two textbooks written for XLIF® surgery.  He was one of the three designers for the dbrII® minimally invasive pedicle screw system, an FDA approved system utilized routinely around the US.  Being recognized as an innovator of spinal techniques, Dr. Hyde participates on several surgical advisory boards for various manufacturers of spinal instrumentation.
Spinal procedures have been performed in the outpatient setting for quite some time.  Typically, these were pain management techniques, such as epidural steroid injections, facet injections, rhizotomies, and dorsal column stimulators.  With more advanced techniques, and availability of Exparel® (long-acting local anesthesia), Dr. Hyde now performs many procedures that have been typically delegated to hospital type settings.  Procedures that can now be performed outpatient include that of laminectomy with disc excision, posterior interbody fusions, anterior interbody fusions, cervical artificial disc placement, and anterior cervical discectomies with fusion.  Some of these newer techniques, such as Intracept®, can relieve back pain while avoiding spinal fusion.