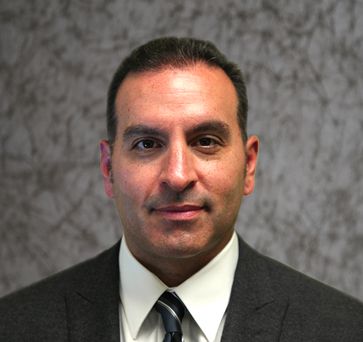 Education:
New York University (Bachelor in Nutrition and Dietetics)
University of California (Medical Doctor Degree)
Columbia University/Columbia Presbyterian Medical Center (Internship in Surgery)
Columbia University /Columbia Presbyterian Medical Center (Residency in Orthopedics)
University of Pittsburgh (Fellowship in Arthroscopic Surgery)
Additional:
Dr. Mauricio Herrera's Fellowship in Sports Medicine and Arthroscopic Surgery at the University of Pittsburgh, Pennsylvania was under the direction of world-renowned orthopedic surgeons like Freddie Fu, M.D., Christopher Harner, M.D., James Bradley, M.D., Mark Rodosky M.D., and Marc Philippon, M.D. During this training Dr. Herrera was involved in the care of the NFL's Pittsburgh Steelers and the University of Pittsburgh Panthers Football Team. Dr. Herrera is Board Certified by the American Board of Orthopedic Surgeons and Board Certified in Sports Medicine by the ABOS.  He is also a member of the American Academy of Orthopedic Surgeons, Arthroscopy Association of North America and the American Orthopedic Society for Sports Medicine. Dr. Herrera has published and presented his research and numerous local and national meetings on topics regarding arthroscopic and sports related injuries.
Specialty:
Orthopedic Surgery
Sports Medicine
Address:
11801 SW 90 St., Suite 201
Miami, FL 33186
Dr. Mauricio Herrera is an orthopaedic surgeon that specializes in Sports Medicine and Arthroscopic Surgery. He aims at getting patients and athletes, young and old, back to their active lifestyles. He specializes in treating all types of shoulder pain, hip and knee pain, as well as elbow and ankle sports-related injuries. He primarily performs arthroscopic surgery (minimally invasive surgery)of the shoulder, elbow, hip and knee.
Dr Herrera is the leader in hip arthroscopy (placing a camera inside the hip) in the state of Florida. He has been doing hip arthroscopy since 2003 and performs more hip arthroscopy than any other surgeon in South Florida. He performs over 200 hip arthroscopies a year. His expertise and training in this field is unparalleled. It all began when he had the opportunity to train under Dr. Marc Philippon while he was a Sports Medicine fellow at the University of Pittsburgh in 2003. He has been performing hip arthroscopy ever since. Patents from the entire state of Florida, the Carribean and Central/South America come to Miami to have their hip arthroscopies done with Dr Herrera.
A large part of his practice is Worker's Compensation and Legal cases.
Dr. Herrera can help you by:
Providing treatment to the shoulder, hip, and knee work-related injuries or illnesses
Providing medical certificates or reports necessary for claims
Recovering from illnesses or injuries and restoring normal activities
Analyze and suggest the case managers regarding the severity of injuries or illnesses and the impact of the injury on individual's personal life as well as occupation
Work with attorneys or case managers for claims and also provide additional support services to take care of your needs
In network with most private insurances and workers comp insurances
Work's with auto accidents, legal cases, second opinions, and IME's
Also dispenses office medications for legal and work comp cases
Most surgeries performed by Dr Herrera are performed in an out-patient setting, specifically the Surgery Center of Doral. Here he always has the same outstanding team of nurses and anesthesiologists, which allow patients to have the best surgical outcome possible.
---