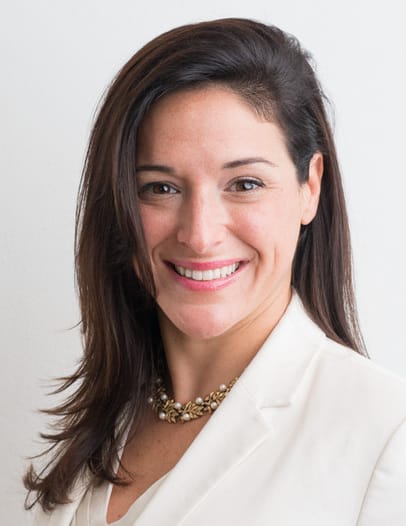 Specialty:
Orthopedic Surgery
Orthopaedic Foot and Ankle Surgery
Sports Medicine
Address:
Sophia E. Deben, M.D.
Orthopaedic Foot and Ankle Surgery
International Orthopaedic Specialists
2260 Northeast 123rd Street
North Miami, FL 33181
Additional location:
7800 SW 87th Ave
Suite C-320
Miami, FL 33173
Dr. Deben is a Miami native and first-generation American born of Cuban parents.  She is bilingual and graduated from the International Baccalaureate Program at Coral Gables Senior High School.  She was awarded a full scholarship to The George Washington University and graduated cum laude with a Bachelor's of Science.  She remained at GWU for medical school with the U.S. Navy Health Professions Scholarship Program, after which she served seven years with the Navy. During that time, she obtained fellowship training via the University of New England in Orthopaedic Foot and Ankle Surgery.
While on active duty with the U.S. Navy, Dr. Deben was attached to a Marine Corps platform and was stationed at Naval Medical Center Camp Lejeune and Naval Medical Center San Diego.  She deployed with the 2nd MLG to Iraq during Operation Iraqi Freedom in 2008 with a Forward Resuscitative Surgical Suite supporting U.S. troops and foreign nationals.   While at Naval Medical Center San Diego, she focused on limb-salvage and high-energy wounds as well as teaching surgical residents and participating in limb salvage research.
In 2014, Dr. Deben returned to Miami to serve her community.  She is in private practice and has offices in Doral and in North Miami.  She sees patients with multiple conditions of all ages to include ankle arthritis, ankle sprains, foot arthritis, flatfoot, achilles tendon tears, ankle ligament injuries and fractures.  Dr. Deben works with world-class athletes, students, homemakers, executives and everyone else who spends their day on their feet!  She focuses on minimally-invasive surgery and augments procedures with platelet-rich plasma or stem-cell preparations when appropriate.  She has chosen the Surgical Center of Doral for her outpatient procedures due to their excellent customer care, low infection rate and affordable prices.
---