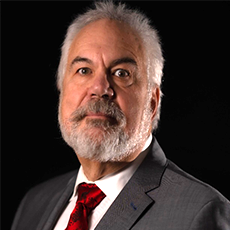 Specialty:
Orthopedic Surgery
Address:
Miami Institute for Joint Reconstruction
11801 SW 90 Street, Suite 201
Arturo Corces, M.D., is an Orthopaedic Surgeon specializing in complex joint replacements and Adult Reconstructive Surgery.
Dr. Corces also serves as the Director of Implant Services at the Miami Institute for Joint Reconstruction and is the Director of the Residency Program at Larkin Community Hospital as well as Chairman of Orthopaedics.
After graduating Magna Cum Laude from City University of New York, Dr. Corces earned his Medical Degree from New York University. He then completed a Fellowship in Joint Replacement Surgery at the University of Pennsylvania.
Dr. Corces is Board-Certified by the American Board of Orthopaedic Surgeons and is a Fellow of the American Academy of Orthopaedic Surgeons as well as a member of American Association of Hip and Knee Surgeons, a prestigious society with membership limited to those concentrating on the research and treatment of hip and knee disorders.
Dr. Corces has had full time faculty appointments at the University of Miami, Barry University and the University of South Alabama. Currently he is an Associate Professor in the training program at Larkin.  Dr. Corces has published numerous articles and book chapters and lectured extensively on the specialty of Implant Surgery.
He has a particular interest in complex reconstructive procedures including the treatment of infected total joints and revision arthroplasty. He is a pioneer in South Florida in outpatient total joint arthroplasty and minimally invasive surgery.
---